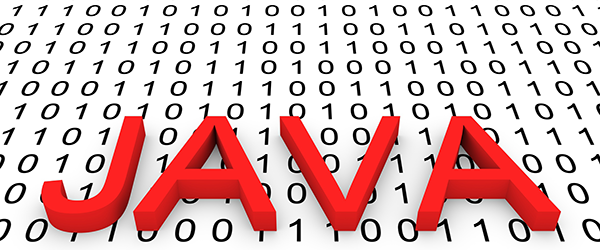 Application Deadline Extended to May 4, 2016.
(See details below.)
Part 1 – Java Fundamentals
July 18-22, 2016
8:00 AM – 4:00 PM
Java Fundamentals is a 5-day face-to-face training.
Part 2 – Java Programming
August 1-11, 2016
Java Programming is a 2-week, synchronous online course. The course will take place each Monday – Thursday for each of the two weeks of this course.
Location
July 18-22, 2016 (Java Fundamentals)
Austin, TX – exact location will be emailed to successful registrants
August 1-11, 2016 (Java Programming)
Online
Eligible Applicants
Texas Computer Science teachers and current Texas teachers that would like to be Computer Science teachers.
Description
The Texas Regional Collaboratives (TRC) at UT Austin, in partnership with Oracle Academy, is offering a series of courses for Texas teachers interested in teaching computer science. This series of professional development experiences will prepare participants to teach courses such as Computer Science I, Computer Science II, or AP Computer Science. Since the AP Computer Science course is based on the Java programming language, this will be the focus of the technical training component. The KCJO coursework July 18-22, 2016 will focus on Java Fundamentals.
Completers will be eligible to participate in the follow-up online Java Programming Course August 1-11, 2016.
Certificates of Participation
Certificates stating 42 Continuing Professional Education hours (CPE credits) earned will be sent electronically from Oracle Academy after the participant has completed the online course evaluation. Participants should receive the certificate two to three weeks after the event. Any questions about certificates should be directed toward the contact person listed on this page.
Contact
Amy Werst
Manager of Programmatic Operations
512-471-7450
Accommodations
Java Fundamentals
No sleeping room block has been arranged for the Java Fundamentals Workshop. Make reservations at an area hotel of your choice, asking for state rate.  (List of nearby hotels linked below.) Reimbursement of hotel rooms is limited to state rate plus occupancy tax. State tax is not reimbursable. State tax will not be reimbursed. To avoid paying state hotel tax, please present a Texas Hotel Occupancy Tax Exempt Certificate to the front desk. (Certificate linked below)
All participants are responsible for their own lodging reservations and payments.
Java Programming
KCJO Java Programming Summer 2016 sessions are online only and will not require travel in order to participate.
Registration
Cost
$60.00 per day for each participant.
$300.00 total per participant for this 5-day workshop.
Registration Notes
Registration fees cover breakfast, lunch and training materials.
Payments are due before this event.
Refunds will not be issued for cancellations or those not in attendance.
Event limited to 64 participants.
There is no cost of apply.
Only eligible participants will be required to pay for registration.
Application and Registration Instructions
The application, membership, and registration is a three-step process. You MUST complete all three steps in the time allotted to attend this training.
Application will be made via the CSC Database located at thetrc.org/csc. The application will close May 4, 2016. Notification to applicants of acceptance or waitlist will occur by May 6, 2016.

Users that do not have an account in the CSC Database

Go to the CSC Database and Sign Up for an account, completing all of the required fields.
Click "Yes" on the top question: Are you completing this form because you are applying for the 'Keep Calm and Java On' event from July 18 to July 22?

Users that already have an account in the CSC Database

If you have entered your information into this portal previously, click, "I already have an account. Take me to the log in page."
Fill in your Last Name and Email in the appropriate fields then click "Log In." Your Profile Page will appear.
Click "Yes" on the top question: Are you completing this form because you are applying for the 'Keep Calm and Java On' event from July 18 to July 22?
You can also update any information on your profile that is incorrect or dated. That's it – you've applied to participate in the KCJO – Java Fundamentals Course.

Once accepted, you will sent instructions directly on creating an Institutional Membership with Oracle Academy. This process will be accessible from May 3 – 27, 2016 for accepted applicants.
Registration via the TRC / Center for STEM Education will be open from May 30 through July 1, 2016 for accepted applicants that complete their Oracle Academy Institutional Membership and register for the course through Oracle Academy.