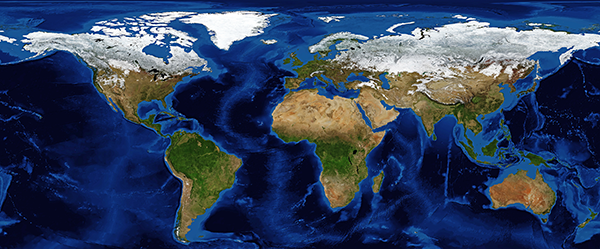 January 25-29, 2016
8:30 AM – 4:30 PM
Location
DoubleTree Austin University Area
1617 N Interstate 35
Austin, TX 78702
512.479.4000
Eligible Attendees
Initial registration is limited to one participant from each TRC Science Collaborative. The individual attending the PDA should plan to be the primary presenter for a five-day turnaround training that is both pedagogy and content intense. If your attendee is not qualified in both roles, please consider recruiting an additional individual after the PDA to meet the content expertise requirements for the turnaround training. Total number of participants is limited to 40. Please email Mary Hobbs at maryhobbs@utexas.edu to be placed on the waiting list before registering more than one individual.
Description
WestEd will lead a 5-day Making Sense of SCIENCE (MSS) facilitation academy to prepare participants to effectively lead a MSS course on Planet Earth for middle school teachers in their collaboratives. Facilitation academy participants will:
Experience the Planet Earth course firsthand, make sense of vexing science concepts, explore the practice of teaching, and consider how to support students' literacy needs in science
Collaboratively investigate the art of facilitation, including strategies for promoting evidence-based conversations among teachers and strategies for supporting teachers' analysis of student work and use of formative assessments
Learn core principles of effective facilitation in science
Teachers begin the Making Sense of SCIENCE: Planet Earth course by exploring the Earth-Sun system, including analyzing monthly solar flux data, modeling how the Earth moves relative to the Sun, and develop scientific explanations for observable seasonal changes in sunlight (e.g., why the path of the Sun across the sky changes during the year, why the length of day changes over the course of a year). Next teachers investigate the matter on Earth and how it responds when sunlight enters the system. This includes learning about the atmosphere as an Earth system, the properties of waves, how different materials are warmed and cooled (conduction and radiation), and how matter moves in response (convection). These investigations allow teachers to explain how the atmosphere moves in response to uneven warming of Earth's surface. Teachers also learn to explain the development of global winds and high/low pressure centers. The course continues with the exploration of another Earth system — the geosphere — in which teachers learn about the structure if Earth's interior and the properties and behaviors of Earth's plates, as well as the processes that shape Earth's surface. Throughout the Planet Earth course teachers make sense of several foundational science concepts (e.g., energy, matter, waves, and forces) and practice developing evidence-based explanations. They also practice using scientific modeling and systems thinking to both investigate and explain phenomena related to our planet.
Middle School TEKS related to the MSS Earth Science course
Grade 6
(6) Matter and energy. The student knows matter has physical properties that can be used for classification. The student is expected to:
(C) test the physical properties of minerals, including hardness, color, luster, and streak.
(9) Force, motion, and energy. The student knows that the Law of Conservation of Energy states energy can neither be created nor destroyed, it just changes form. The student is expected to:
(A) investigate methods of thermal energy transfer, including conduction, convection, and radiation;
(B) verify through investigations that thermal energy moves in a predictable pattern from warmer to cooler until all the substances attain the same temperature such as an ice cube melting;
(10) Earth and space. The student understands the structure of Earth, the rock cycle, and plate tectonics. The student is expected to:
(A) build a model to illustrate the structural layers of Earth, including the inner core, outer core, mantle, crust, asthenosphere, and lithosphere;
(B) classify rocks as metamorphic, igneous, or sedimentary by the processes of their formation;
(C) identify the major tectonic plates, including Eurasian, African, Indo-Australian, Pacific, North American, and South American; and
(D) describe how plate tectonics causes major geological events such as ocean basins, earthquakes, volcanic eruptions, and mountain building.
Grade 8
(9) Earth and space. The student knows that natural events can impact Earth systems. The student is expected to:
(A) describe the historical development of evidence that supports plate tectonic theory;
(B) relate plate tectonics to the formation of crustal features; and
(C) interpret topographic maps and satellite views to identify land and erosional features and predict how these features may be reshaped by weathering.
(10) Earth and space. The student knows that climatic interactions exist among Earth, ocean, and weather systems. The student is expected to:
(A) recognize that the Sun provides the energy that drives convection within the atmosphere and oceans, producing winds and ocean currents;
(B) identify how global patterns of atmospheric movement influence local weather using weather maps that show high and low pressures and fronts; and
(C) identify the role of the oceans in the formation of weather systems such as hurricanes.
The Making Sense of SCIENCE approach develops teachers' content knowledge, instructional skill and expertise through inquiry-based science learning, collaborative discussion, and a focus on literacy in science. The materials were developed by WestEd with support from the National Science Foundation (NSF) and the Institute of Education Sciences (IES), and published in partnership with the National Science Teachers Association (NSTA). Rigorous studies and national field-testing have gone hand-in-hand with the evolution of the Understanding Science for Teaching model of professional development and the MSS courses that embody that model. Evidence from a series of randomized controlled studies have shown that this approach to professional development strengthens teachers' content knowledge, transforms classroom practices, and boosts student achievement — especially for low-achieving students, English learners, and students with poor literacy skills. As a result, MSS courses can help close student achievement gaps.
Agenda
Download the agenda for this event. (PDF)
Certificates of Participation
Certificates stating 40 hours of Continuing Professional Education hours (CPE credits) earned will be sent electronically after the participant has completed the online course evaluation. Participants should receive the certificate two to three weeks after the PDA. Any questions about certificates should be directed toward the contact person listed on this page.
Contact
Mary Hobbs, Ph. D.
Coordinator for Science Initiatives
512.471.8729
Accommodations
Sleeping rooms are available at the Double Tree Austin University Area, on a first come, first serve basis.
Requests for rooms in this block should be sent to:
Single King Room Confirmation number: 82199622

Double Queen Room Confirmation number: 88231942
Downloadable Texas Hotel Occupancy Tax Exemption Certificate (PDF)
All participants are responsible for their own lodging reservations and payments.
Parking
Parking is complimentary at DoubleTree Austin University for participants in this PDA.
Registration
Cost
$60.00 per day for each participant.

$300.00 total per participant for this 5-day workshop.
Registration Notes
Registration fees cover breakfast, lunch and training materials.
Payments are due before this event.

Refunds will not be issued for cancellations or those not in attendance.

Event limited to 40 participants.
Payment Instructions
Participants can pay by credit card or check. The registration confirmation email will contain all the necessary information you need to provide to your business offices regarding credit card payment records and check processing instructions.
Checks for registration need to be made out to The University of Texas at Austin. Please mail checks to the attention of Jeff Early, along with the printed registration confirmation email, to the following address.

TRC
1912 Speedway, D5500
SZB 340
Austin, TX 78712
Attn: Jeff Early
Payment Questions?
Please email Jeff Early (Jeff.Early@austin.utexas.edu) with any payment questions you may have.
Transportation Reimbursement
Transportation expenses for TRC collaborative attendees will be reimbursed. Reimbursement forms will be provided electronically after the event.
Online Registration Instructions
Click the registration button below to register your attendance. You will be asked for your contact information, what subjects you are currently teaching. If you have multiple people attending, please fill out this form for each person. You may need to quit and restart your browser to enter multiple people. If you need technical help with the registration page, send an email to webmaster@thetrc.org.