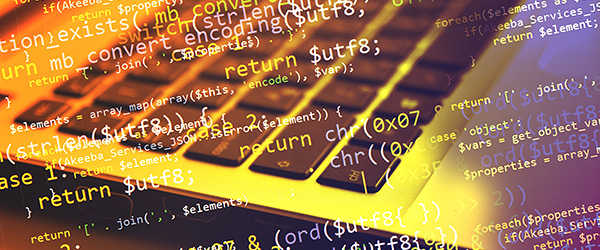 February 24-25, 2016
8:30 AM – 4:30 PM
Event Partner
We would like to thank Google for their support of this event.
Location
UT-Austin Pickle Research Campus
Commons Learning Center
10100 Burnet Road, Bldg 137
Balcones Room 1.108
Austin, Texas 78758
Eligible Attendees
Texas high school teachers currently teaching or interested in teaching AP Computer Science Principles.
Description
The Computer Science Principles Mini-Conference offers a variety of resources for teachers of AP Computer Science Principles (AP CSP). Informative and hands-on presentations will include resources from Google, Mobile CSP, CSP4HS, Thriving in Our Digital World, Beauty and Joy of Computing, TEALS, and the College Board. The conference will also feature a panel discussion with teachers who have piloted the CSP course using a wide variety of curricula and resources. Attendees will also have an opportunity to collaborate across schools and districts to brainstorm plans for developing four-year CS pathways in Texas high schools. 
CS Principles will be an official College Board AP Course with an AP test as of the 2016-17 school year. AP CSP introduces students to the foundational concepts of computer science and challenges them to explore how computing and technology can impact the world. With a unique focus on creative problem solving and real-world applications, AP Computer Science Principles prepares students for college and career.
Agenda
Download a copy of the conference agenda. (PDF)
Certificates of Participation
Certificates stating 12 hours of Continuing Professional Education hours (CPE credits) earned will be sent electronically after the participant has completed the online course evaluation. Participants should receive the certificate two to three weeks after the PDA. Any questions about certificates should be directed toward the contact person listed on this page.
Contact
Amy Werst
Manager of Programmatic Operations
Center for STEM Education, UT Austin
512-471-7450
Accommodations
No hotel block arrangements have been made by the TRC for this event. Make reservations at an area hotel of your choice, asking for state rate.  See a list of nearby hotels linked below. State tax will not be reimbursed. To avoid paying state hotel tax (that will likely not be reimbursed by your district should you forget), please present a Texas Hotel Occupancy Tax Exempt Certificate to the front desk. All participants are responsible for their own lodging reservations and payments.
Parking
Parking has been prepaid for participants of this event. Please print out the document prior to arrival at the workshop. The guard will point you in the direction of the designated parking area. If you fail to bring this with you, parking will cost you $3/day.
Download Parking Permit (PDF)
Registration
Cost
$60.00 per day for each participant.
$120.00 total per participant for this 2-day workshop.
Registration Notes
Registration fees cover breakfast, lunch and training materials.
Payments are due before this event.
Refunds will not be issued for cancellations or those not in attendance.
Event limited to 40 participants.
Payment Instructions
Participants can pay by credit card or check. The registration confirmation email will contain all the necessary information you need to provide to your business offices regarding credit card payment records and check processing instructions.
Checks for registration need to be made out to The University of Texas at Austin. Please mail checks along with the printed registration confirmation email, to the following address.

The University of Texas at Austin
Center for STEM Education
1912 Speedway, D5500
Austin, TX 78712
Payment Questions?
Please email Jeff Early (Jeff.Early@austin.utexas.edu) with any payment questions you may have.
Transportation Reimbursement
Transportation expenses will be reimbursed. Reimbursement forms will be provided electronically after the event.
Online Registration Instructions
Click the registration button below to register your attendance. You will be asked for your contact information and what subjects you are currently teaching. If you have multiple people attending, please fill out this form for each person. You may need to quit and restart your browser to enter multiple people. If you need technical help with the registration page, send an email to webmaster@thetrc.org.